A cultural
(book) exchange.

Books highlighting  Black, Indigenous,
& People of Color (BIPOC)
delivered to your door 4 times a year.

We ship once a quarter: 
March, June, September, and December.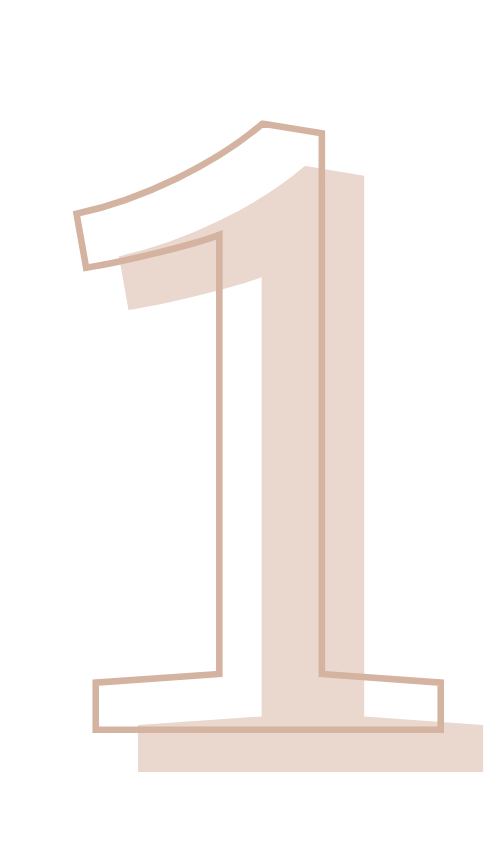 Choose A Box
Get 1, 2, or 3 BIPOC books per box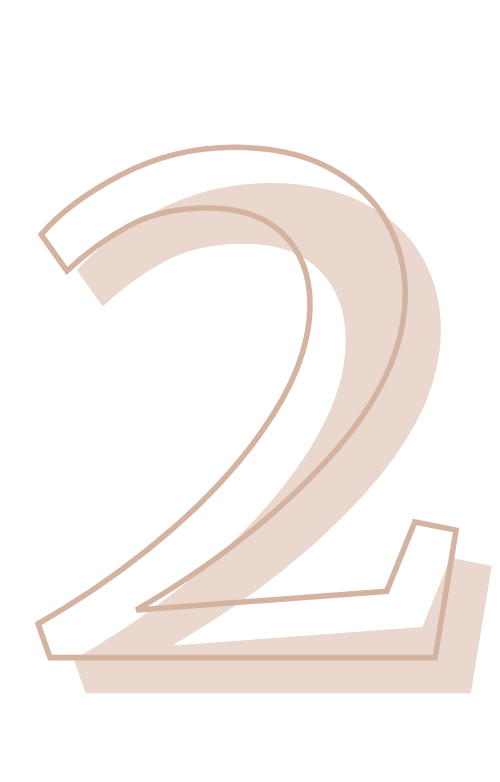 Enjoy your books.
Discover new BIPOC books every 3 months.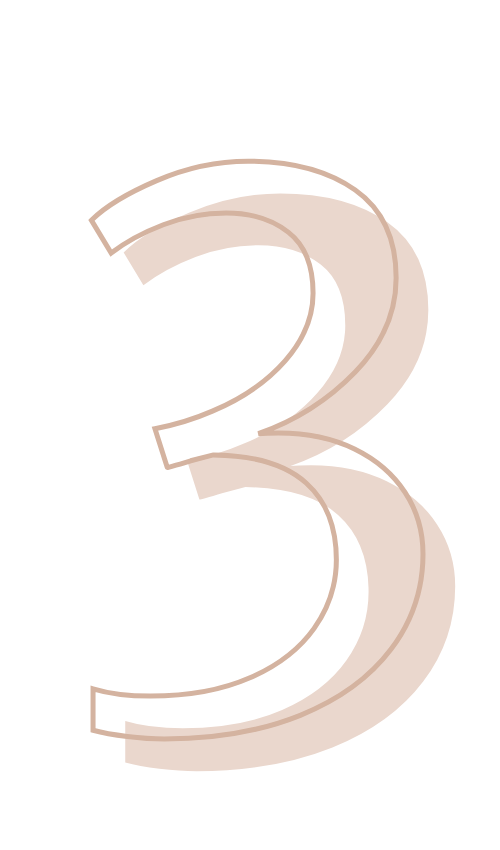 Repeat.
Build your BIPOC Library.
Boxes include:
 
Books highlighting Black, Indigenous, and People of Color (BIPOC)





The HUEge box also includes goodies from BIPOC creatives such as stickers, bookmarks, candles, and enamel pins.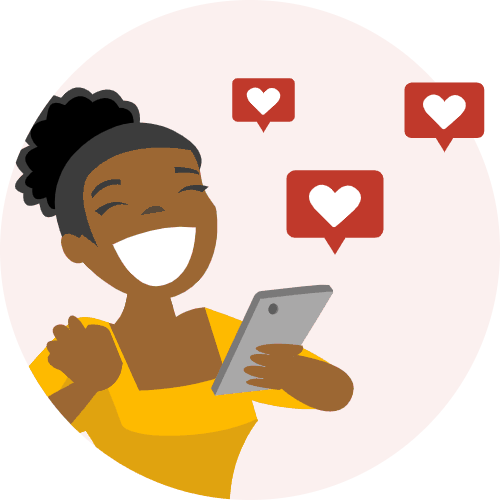 /** * @var $module \Ucraft\Module */ ?>
Nnenna Umelloh

"I love my box! I'm always looking for something new to read. This box is a fun way to explore new stuff. Plus the art is cute."

Blaire Jefferson

"I absolutely love my HUES Book Box subscription. The books chosen are always insightful and intriguing. The extra goodies are amazing too. This is a wonderful way to expand my BIPOC library. Thank you so much!!!!"

Abby Henderson

"LOVED my first subscription HUES box and already upgraded to the largest box for next time! Such a great idea and an awesome way to expand our cultural horizons! 👏🏻👏🏻👏🏻👏🏻👏🏻"
do you exclude white people/non-BIPOC?
Not at all! If they write a book or create content that highlights Black, Indigenous, and People of Color (BIPOC) then you may see their work featured in our box! We actually encourage non-BIPOC to create inclusive content so that we can have the opportunity to celebrate them while normalizing inclusivity.
How much you get depends on the size you use.
Bright Box (1 book) and Vibrant box (2 books) subscriptions include books that highlight Black, Indigenous, and People of Color (BIPOC). The HUEge box includes additonial goodies such as enamel pins, art prints, bookmarks, and more.
how long is a subscription commitment?
Choose to pay quarterly (every 3 months), semiannually (every 6 months), or annually (every 12 months). Pause or cancel anytime.
do prices include shipping and handling?
All subscriptions from June 2023 onward will include FREE shipping and handling.
are the books new or used?
They are brand spanking new!
do we get to keep the books?
Keep them. These books are yours, not rentals.
what age group is HUES for?
Though many of our books are suitable for teens, HUES is currently curated with adults 18+ in mind. We plan to expand our offering as we grow.
Not yet but we will add this feature in the future as we grow.
will we know what's in the box ahead of time?
Sometimes we will do a surprise reveal. However, most of the items will remain a secret.
Sure can! Just select "gift" at checkout and follow the on-screen prompts.
how do i advertise/get my products in your box?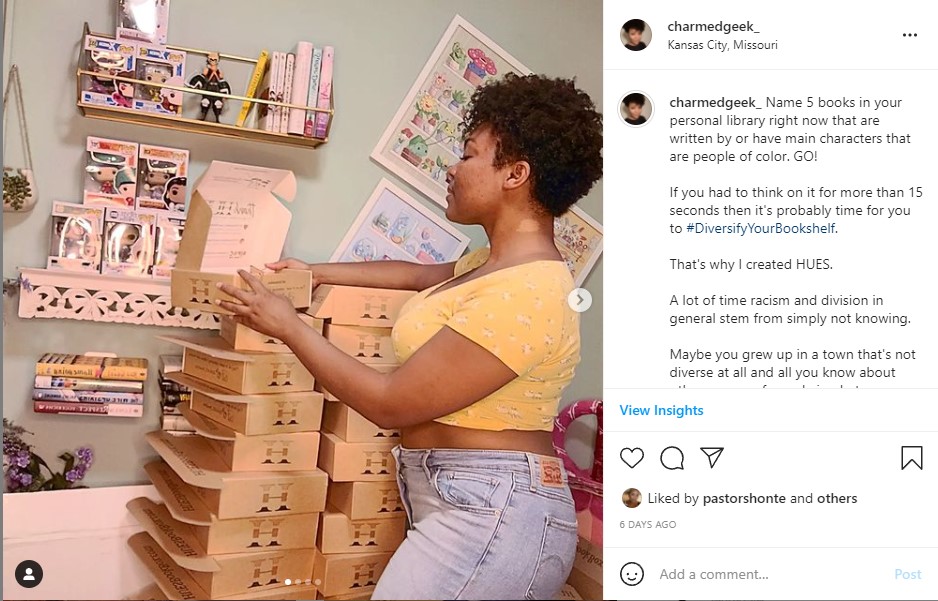 #DiversifyYourBookShelf with #OwnVoices authors. The boxes for September represented Korean, Lantix, and South Asian cultures as well as...
Boxes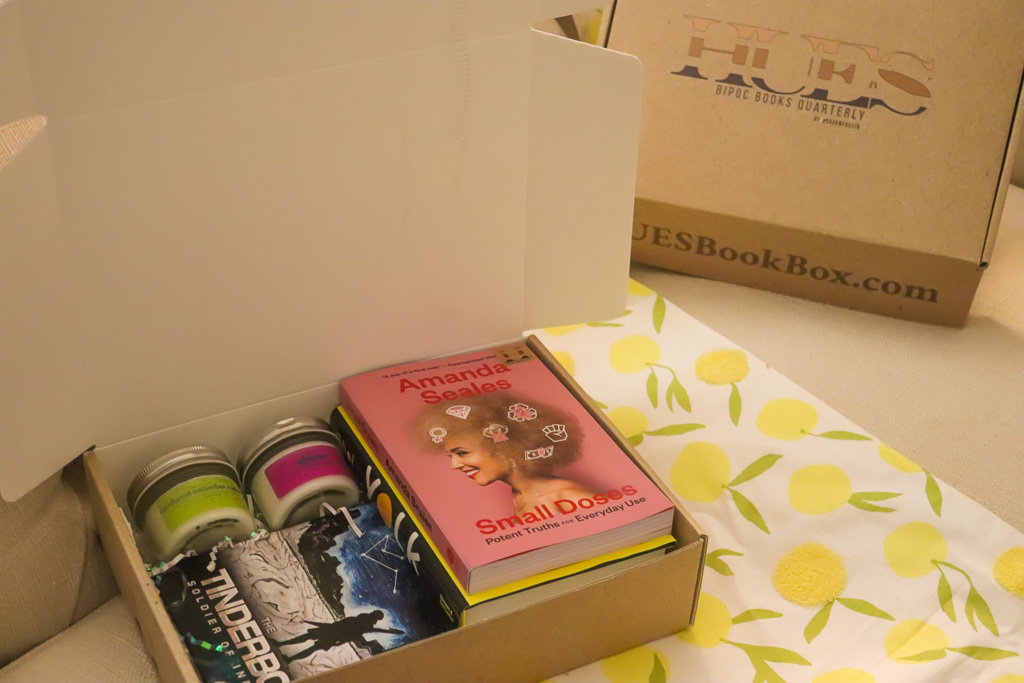 #DiversifyYourShelf with #OwnVoices authors. The boxes for June featured books by Amanda Seales, Lou Diamond Phillips, and Mary H. K. Choi as well as....
Boxes
BIPOC is a relatively new term that stands for "Black, Indigenous, and People of Color." It's a replacement for the antiquated term "minorities" and a more specific form of the acronym "POC." The word empowers racial and ethnic groups rather than marginalize them.
Educational